Meditation is a great way to relax, quiet the mind & re-programme your thoughts. Guided Meditations are perfect for those who struggle with silent meditation and would like to be guided towards a specific purpose: relaxation, healing, gratitude, or receiving messages from the Divine.
Additionally, within this hectic world we live in, many people can be overwhelmed with racing thoughts, often of a negative nature. Guided Meditations can help us to take some quiet time for ourselves, and hopefully even re-programme some of those negative thoughts, beliefs and perceptions.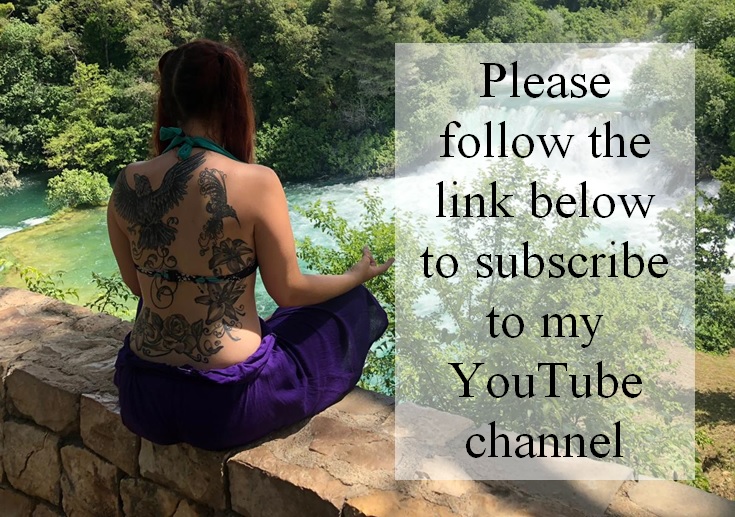 Subscribe to my YouTube channel here.
If there is a particular Guided Meditation you would like to me to create, please get in touch via my contact page, informing me of what you would like to achieve within the meditation, and hopefully I can add it to the library.
Meditation Reviews
"Powerful, effective and lovely. This is a perfect reset and reminder of the infinite possibilities, power, love and guidance available to all of us always. Thank you☺️🙏🏽" – Alesia, US
"Beautiful! Perfect for starting this day. Many thanks 🕉️" – Roxanne, US
"A much needed balancing and clearing during this new moon cycle. Thank you!" – Carole, UAE
"Excellent flow and right length of time for the mediation" – Lakshmana, India
"This was beautiful and a great way to start my day. Thank you so very much!" – Amanda, US
"Nice soft clear voice, I felt relaxed and calm. Thanks" – Annie, UK
" This was AMAZING!! Following every instruction like a good student does and "WOW" the end – what a rush!! Thank you for healing others and gifting us with it. " – Julia, US