What is Chakra Dancing & Mindful Meditation?
Chakra Dancing is a free flow workout for the mind, body & soul. A journey of healing & self-discovery designed to stimulate the natural flow of energy through the Chakras.
The Chakras correspond to different glands within our Endocrine system, in addition to our different emotional centres – safety, love, communication etc. By using a combination of movement and sound, we seek to achieve a state of homeostasis within the physical body, while releasing emotions without the need for extensive talking therapies.
Through spontaneous & intuitive dance, you can liberate the body from stress, tension and stagnant energy, restoring balance and promoting physical and emotional well-being.
With purpose made music, each track was created to heal the corresponding Chakra by provoking certain styles of dance – from tribal beats, Latino rhythms and funky jazz, to chimes & Tibetan singing bowls. There are no right or wrong ways to move; everyone is encouraged to be themselves and be FREE.
Chakra Dancing is a fun alternative for anyone who finds traditional meditation challenging.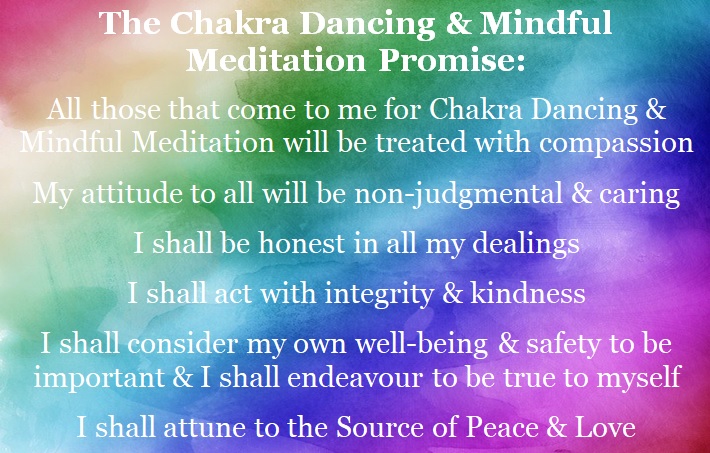 Chakra Dancing & Mindful Meditation Classes
Current classes: Stroud, Gloucestershire – Starting January 6th 2020!
@ The Maypole Hall, Paganhill, Stroud GL5 4AN
Mondays 19:30-21:00 – Chakra Dancing & Mindful Meditation
Other Chakra Dancing services:
• 1:1 sessions where we can go deeper on a more personal level to uncover what is going on for you.
• Birthdays, Weddings, Hen / Stag Parties – a perfect alternative way to celebrate with your loved ones.
Things to know:
All ages, fitness levels & abilities welcome – no experience necessary
Please wear comfortable, loose clothing
Comfortable shoes – no socks, bare foot at your own risk
Please bring a water bottle, a yoga mat & a blanket
Toilets on site
Small car park out front – if you are able bodied please could you find further parking round the corner on Mathews Way
Pricing:
First session = £5
Pay as you go = £10 / per session
Block bookings = 5 for £40 (£8 / session)
Cash, card and bank transfer accepted